Adress Camping
Rruga E Liqenit, Grile / Omaraj Vrake, Shkoder, Albania
Tel Niko - 00355 (0)692 750337 Tel Faye - 0044 (0)785 0060551
Email. This email address is being protected from spambots. You need JavaScript enabled to view it. Web: http://www.lakeshkodraresort.com
Shkodra Lake Resort

Description
A beautiful resort, conveniently located on the shores of Lake Shkodra, where, after a short familiarisation,
you would gladly not hesitate to spend a few more days.
A very well maintained complex offering large, partly covered tent sites, new facilities and a restaurant.
At the reception you get good tips and also information is offered on local excursions. They speak English, German, Italian etc.
Overnight you can also stay in spacious, fully equipped tents, or in a beautiful lodge.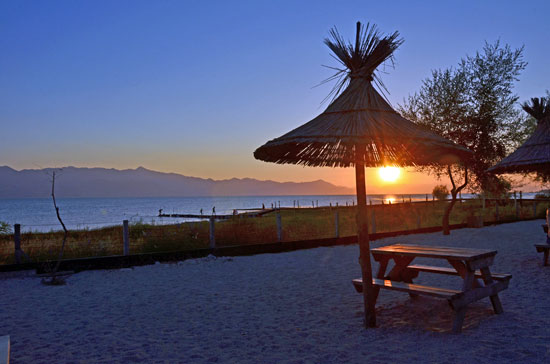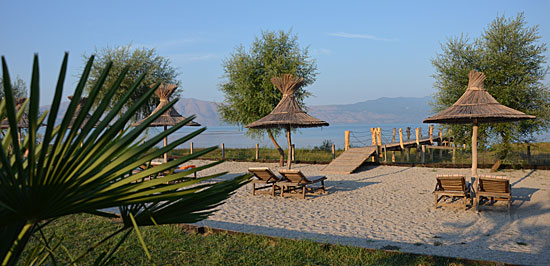 The restaurant saves the traveller from going out - the cuisine is very tasty and varied: Carp from Shkodra Lake, trout from the valley or Vermoshi (typical Albanian food) etc.

Offroadexcursions from Shkodra Lake resort
Offroad in the mountains Teth (Day trip)
With the ferryboat through the fjord and return through the mountains (Day trip)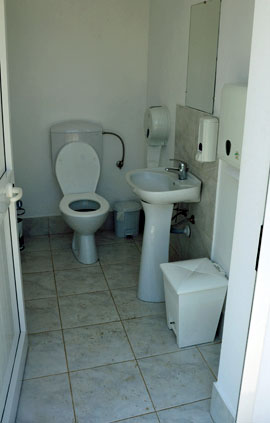 Sanitary:
New facilities, very clean!
Onlineshop EN Tourbook Albania Offroad
Detailed route descriptions of 18 offroad routes with sketch and sights so that it can also be used whitout GPS device.
Travelbook (Tourbook) in DIN A5

GPS-Data CD

As an option, there is a CD with the GPS routes and the most important points as accommodations (camping), gas stations and tourist sites as POI's on it
click here

USB flash drive (4 GB)

However, the file contents of the USB stick is the same as on the data disc, the USB stick can be used again later.
click here

Micro-SD card (2GB) only for Garmin device


The Micro-SD Card is only compatible for Garmin devices. She contents all the GPS data and the overlay routes. The card need only to be insert in a garmin device and you can drive on. click here