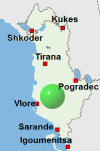 Where: Albania Tomori
Length Route: 70 KM
Difficulty: 100% Gravel
Max Hight: 2400 Meter

Description
These offroadroute is 70 Kilometer long and the peak is 2400m high, the route is offroad pure fun.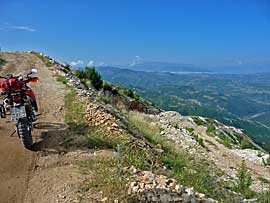 There are several entrances, which will lead to Tomori, one is an impasse, the other is intended for lighter enduro, partly very narrow, the third way is perfect for off-road vehicles and for travel enduro. We describe this way here. At the beginning come to us again and again trucks with slates.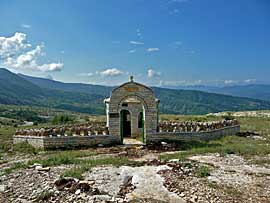 The good gravel road runs slowly along the mountain slope always direction Tomori high, the landscape and the view is fantastic in good weather. Next up, we pass a small chapel, here we are as good as alone, a few shepherds with his goats we see. Next, you have to catch the nondescript junction to the summit. After a house the more gravelled track pulls up to 2400 meters.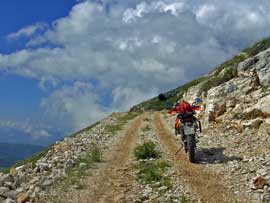 On the top it

is

a monument

to the

grave of

Abbas

Ali

,

in the summer

a lot of people

make a pilgrimage

to this

resting place

.
Back its going a

piece of

the same

, after

then we

turn left

and

take the exit

on the rear side

.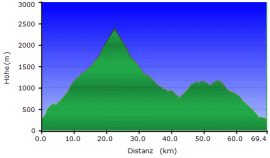 Where:
Albania Tomori
Length of the Route:
ca. 70 KM
Difficulty:
100% Gravel
Max Height:
2400 Meter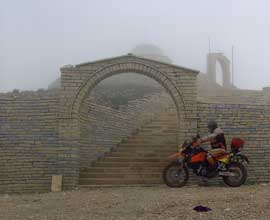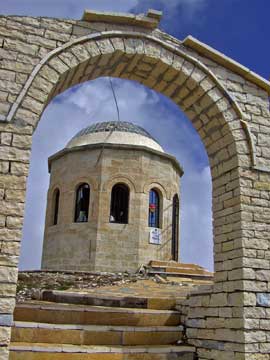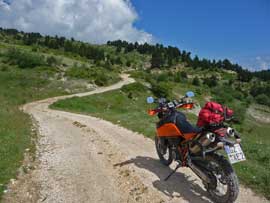 The departure is scenic drive very varied and without much difficulty. Passing a military facility, meet on a marble mining area and drive a serpentine path along mountain ranges. Here in marble mining area our bike is like a toy, because everything else is oversized, the trucks have tires, which have a diameter over 2 meters. Slowly we come back to the valley.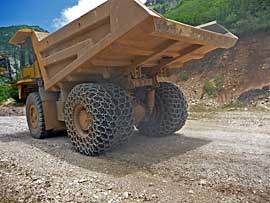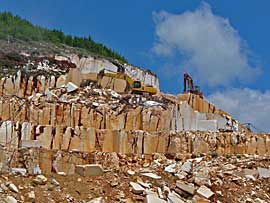 Onlineshop EN Tourbook Albania Offroad
Detailed route descriptions of 18 offroad routes with sketch and sights so that it can also be used whitout GPS device.
Travelbook (Tourbook) in DIN A5

GPS-Data CD

As an option, there is a CD with the GPS routes and the most important points as accommodations (camping), gas stations and tourist sites as POI's on it
click here

USB flash drive (4 GB)

However, the file contents of the USB stick is the same as on the data disc, the USB stick can be used again later.
click here

Micro-SD card (2GB) only for Garmin device


The Micro-SD Card is only compatible for Garmin devices. She contents all the GPS data and the overlay routes. The card need only to be insert in a garmin device and you can drive on. click here